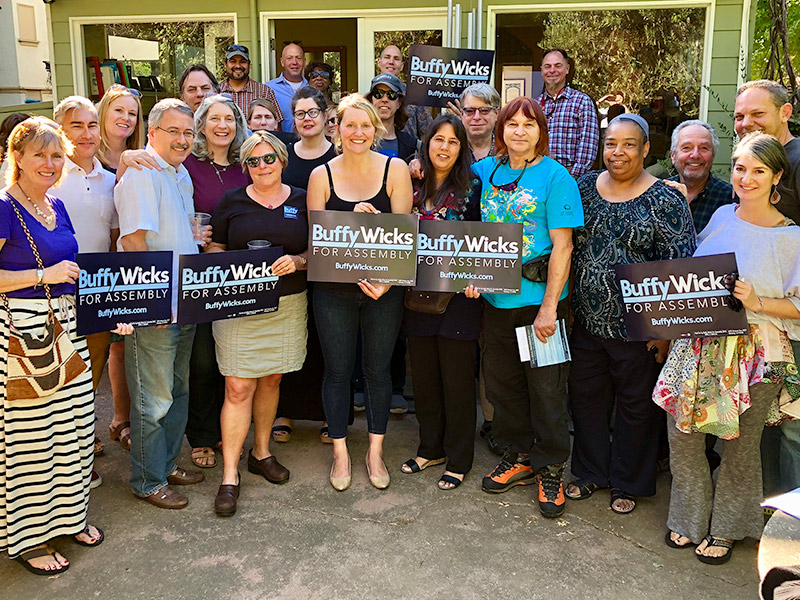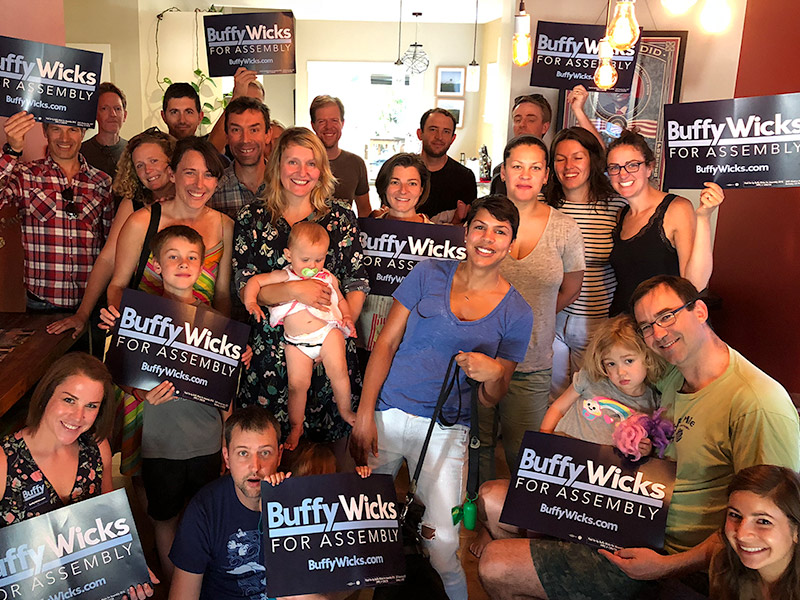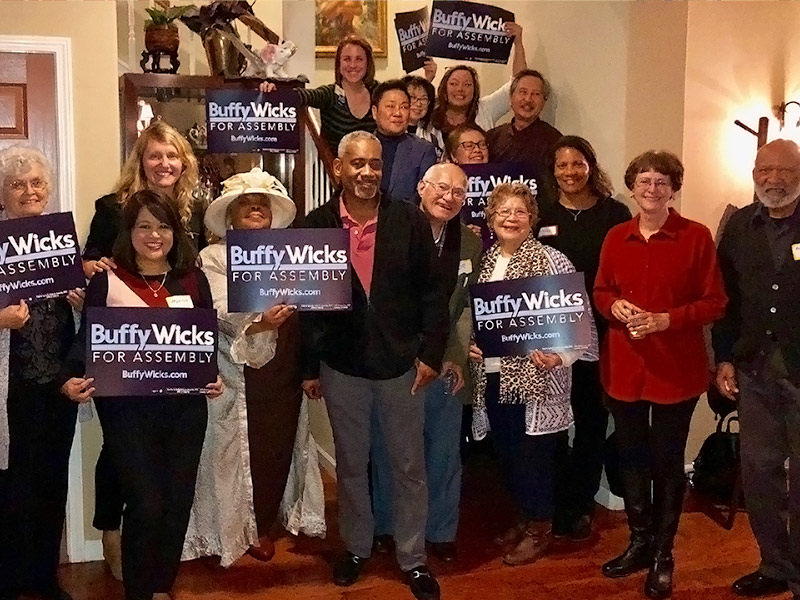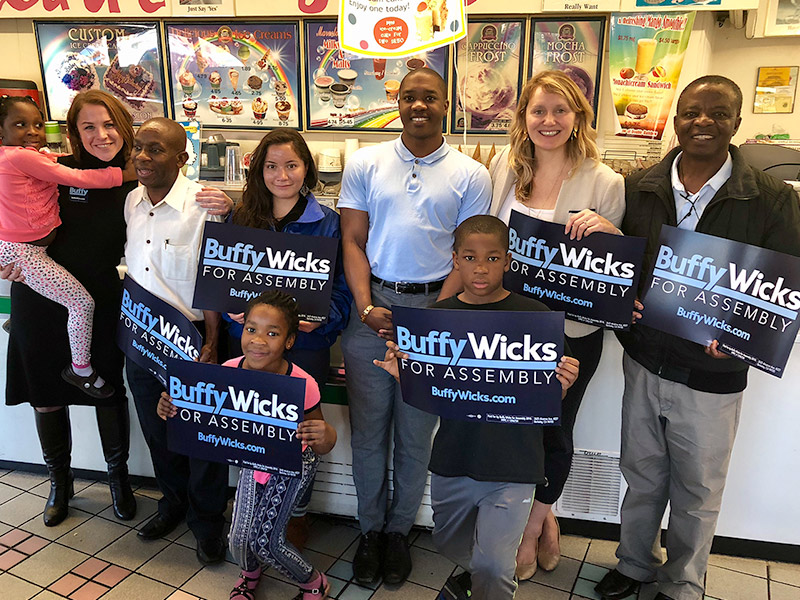 Legendary Labor Leader Dolores Huerta and UFCW Local 5 Endorse Buffy Wicks for California State Assembly District 15
Berkeley, CA.– Today the Buffy Wicks for Assembly 2018 campaign announced additional Labor endorsements.  Dolores Huerta, American labor leader, civil rights activist and co-founder of the United Farm Workers, has announced her support of Buffy.  In addition, United Food and Commercial Workers Union Local 5 has selected Buffy as the best candidate to serve as the next Assemblymember for District 15.   
"UFCW5 enthusiastically endorses Buffy Wicks for California State Assembly," said John Nunes, President of UFCW5. "Buffy is a staunch supporter of labor and we are confident she will be an effective partner in Sacramento fighting for better wages, healthcare and protections for working people.  Buffy is an effective grassroots organizer who will build the coalitions we need to tackle our housing crisis, create a stable single-payer healthcare system, boost funding for public education and protect our labor unions."
"I was honored to work for  UFCW on the Wake-Up Walmart campaign fighting for better wages and healthcare for workers," said Buffy. "I know the critical importance of unions to protect jobs and keep power in the hands of working people. If elected, I will be a champion for policies that level the playing the field for working families."
The support of Dolores Huerta and UFCW Local 5 builds upon the growing momentum of Labor support for Buffy.  UFCW Local 5 is the third union organization endorsement garnered by Buffy this week, joining Ironworkers Workers Local 378 and IBEW 595 in announcing their support.  
Other labor organizations supporting Buffy include the Building and Construction Trades Council of Alameda County,  Northern California Carpenters Regional Council, LIUNA Laborers Local 324 and Local 304, Sheet Metal Workers Local 104, Plumbers & Steamfitters UA Local 342, Construction & General Laborers Local Union 304, Sprinkler Fitters & Apprentices Local 483, Heat & Frost Insulators and Allied Workers Local Union 16.
Progressive leaders endorsing Buffy include President Barack Obama, United States Senator Kamala Harris, California Lt. Governor Gavin Newsom, Oakland Mayor Libby Schaaf, Richmond Mayor Tom Butt, El Cerrito Mayor Gabriel Quinto, Albany Mayor Peggy McQuaid, Emeryville Mayor John Bauters, Hercules Mayor Chris Kelley, and many other elected and community leaders across the district.  In addition, she is endorsed by the East Bay Times and East Bay Express newspapers and the West Contra Costa County and Berkeley Democratic Clubs.
Buffy Wicks for Assembly 2022. FPPC # 1434997