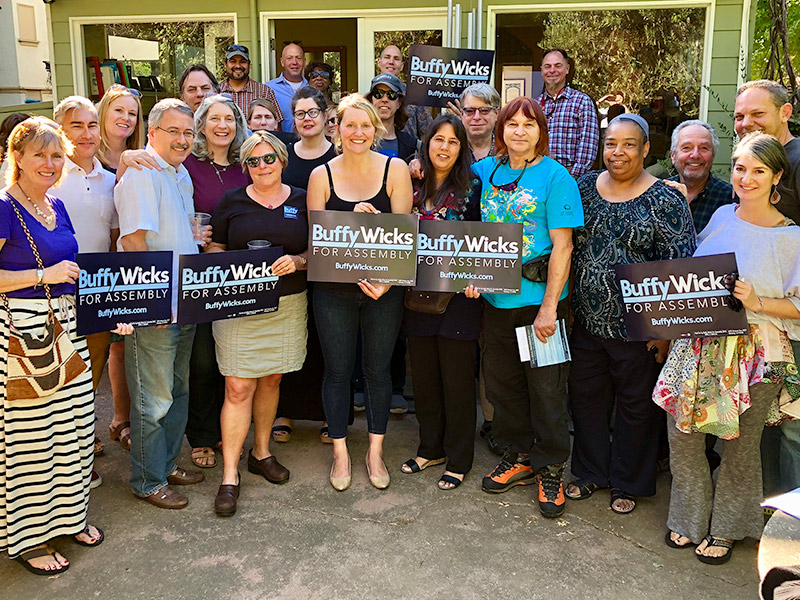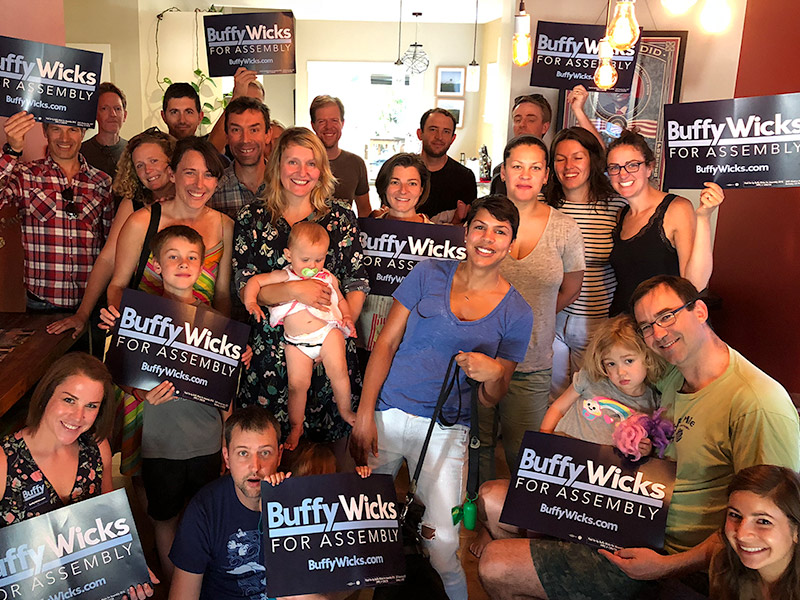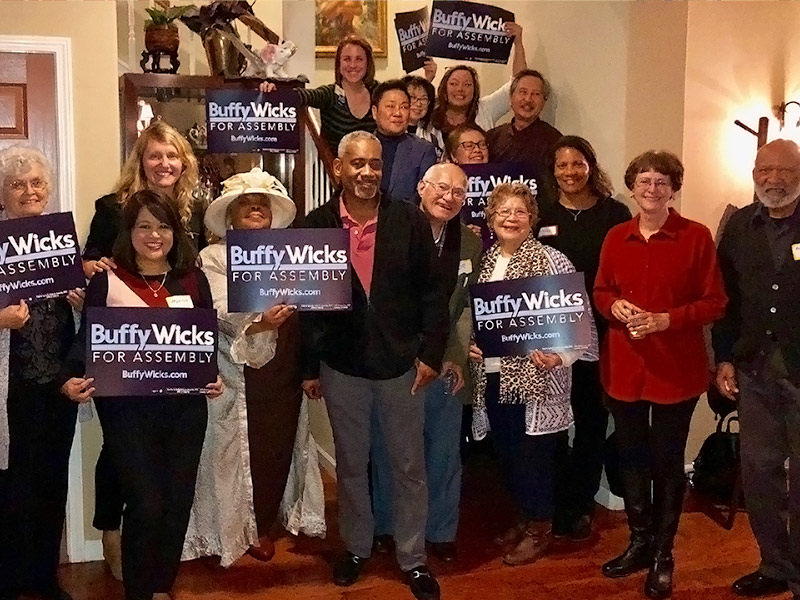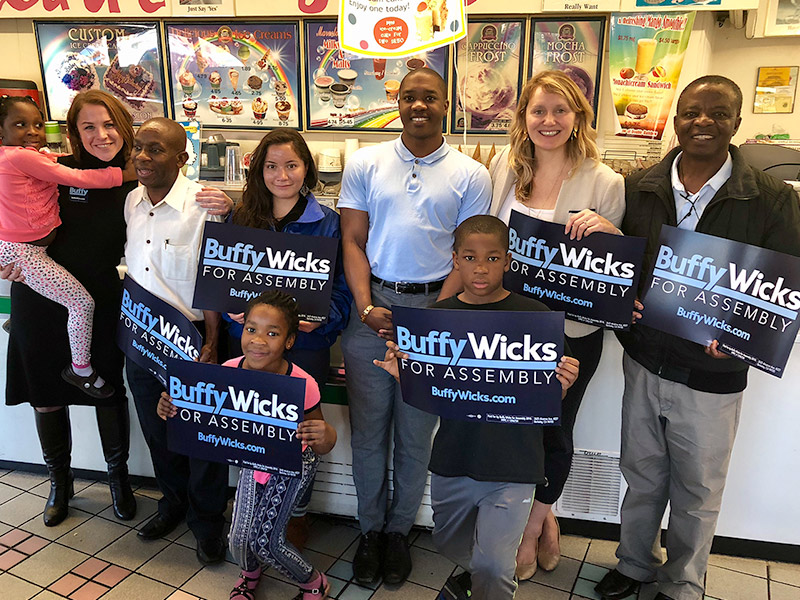 Assembly District 15 Candidate Buffy Wicks Releases Vision for Disability Rights
Berkeley, CA. — Today the Buffy Wicks for Assembly 2018 campaign released its policy platform on disability rights.  Buffy will discuss her platform at the Disability Rights Forum held tomorrow from 6 – 7pm at 500 Davis St in San Leandro. The forum is hosted by East Bay Legislative Coalition, The Center for Independent Living, and Community Resources for Independent Living and World Institute on Disability,
Buffy's vision includes detailed plans around ensuring an intersectional approach to disability rights by bringing disability rights leaders to the table on all major policies in AD 15, from housing and homelessness to transportation, education and workforce.  She also calls for the expansion of mental health services.
"It's time for our district and our state to do more to lead again on ensuring that people with disabilities can live their daily lives fully and access the public rights and services that we promise to all Californians, said Buffy. "And we all know moving the needle on disabilities rights doesn't just help people with disabilities — a more accessible society helps us all," she said.
In particular, Buffy highlights the need to focus on disability rights while addressing one of the biggest challenges in AD 15 — housing.
"Tackling the housing crisis here in Assembly District 15 and across the state of California is my top priority– and it's critical that we do so with an eye to what people with disabilities need," said Buffy.   "Forty-one percent of the housing discrimination complaints made publicly last year were about having a disability, and more than one-third of the nation's chronically homeless — people with disabilities experiencing long-term homelessness — live in California."
To pay for these new policies, Buffy calls to close the Proposition 13 commercial property loophole and require big corporations like Chevron, Transamerica, and Disney to pay their market-rate fair share of property tax.   She also calls for consideration of taxes on our wealthiest residents to bring critical funding and new resources to neighbors and friends with mental, emotional, and physical disabilities.
Progressive leaders endorsing Buffy include President Barack Obama, United States Senator Kamala Harris, California Lt. Governor Gavin Newsom, Oakland Mayor Libby Schaaf, Richmond Mayor Tom Butt, El Cerrito Mayor Gabriel Quinto, Albany Mayor Peggy McQuaid, Emeryville Mayor John Bauters, Hercules Mayor Chris Kelley, and many other elected and community leaders across the district.  In addition, she is endorsed by the East Bay Times and East Bay Express newspapers and the West Contra Costa County and Berkeley Democratic Clubs.  Labor organizations supporting Buffy include the Building and Construction Trades Council of Alameda County,  Northern California Carpenters Regional Council, Professional Engineers in California Government, LIUNA Laborers Local 324 and Local 304, Sheet Metal Workers Local 104, Plumbers & Steamfitters UA Local 342, Construction & General Laborers Local Union 304, Sprinkler Fitters & Apprentices Local 483, Heat & Frost Insulators, Allied Workers Local Union 16 and UFCW Local 5.
More information on Buffy's platform and priorities can be found at www.buffywicks.com.
Buffy Wicks for Assembly 2022. FPPC # 1434997