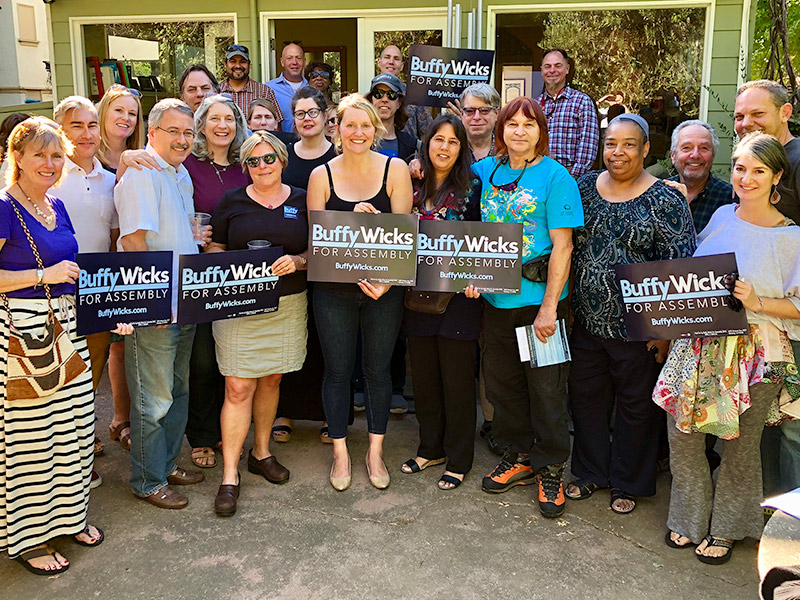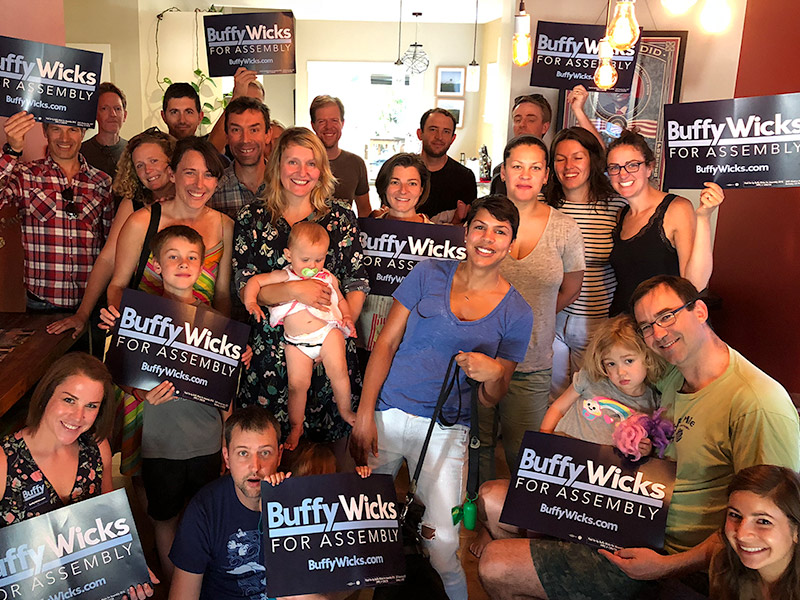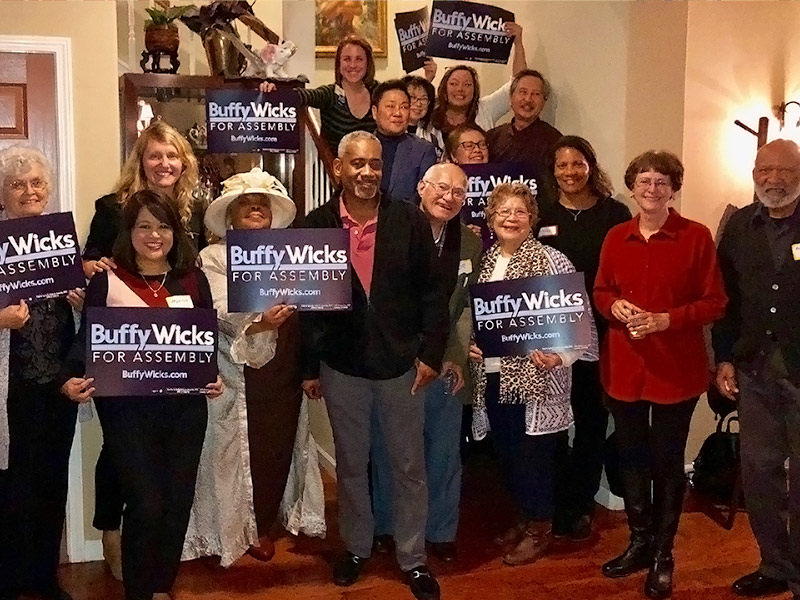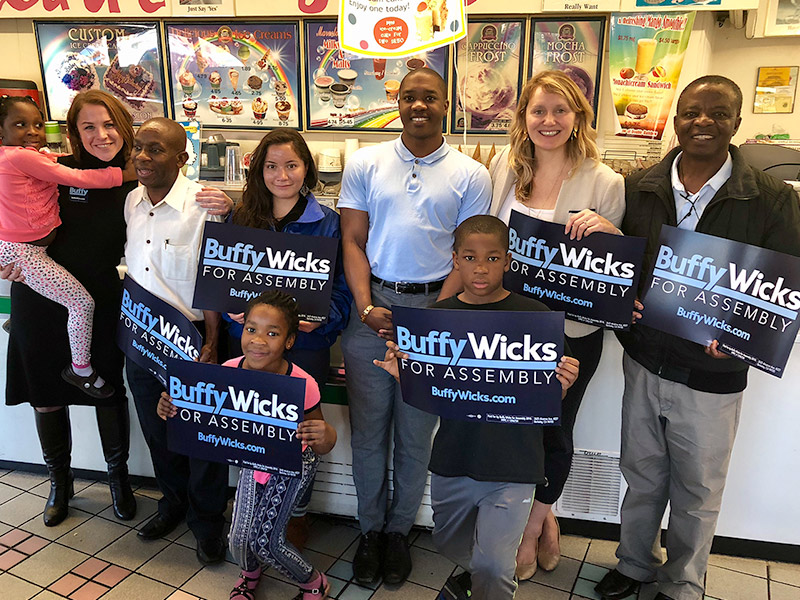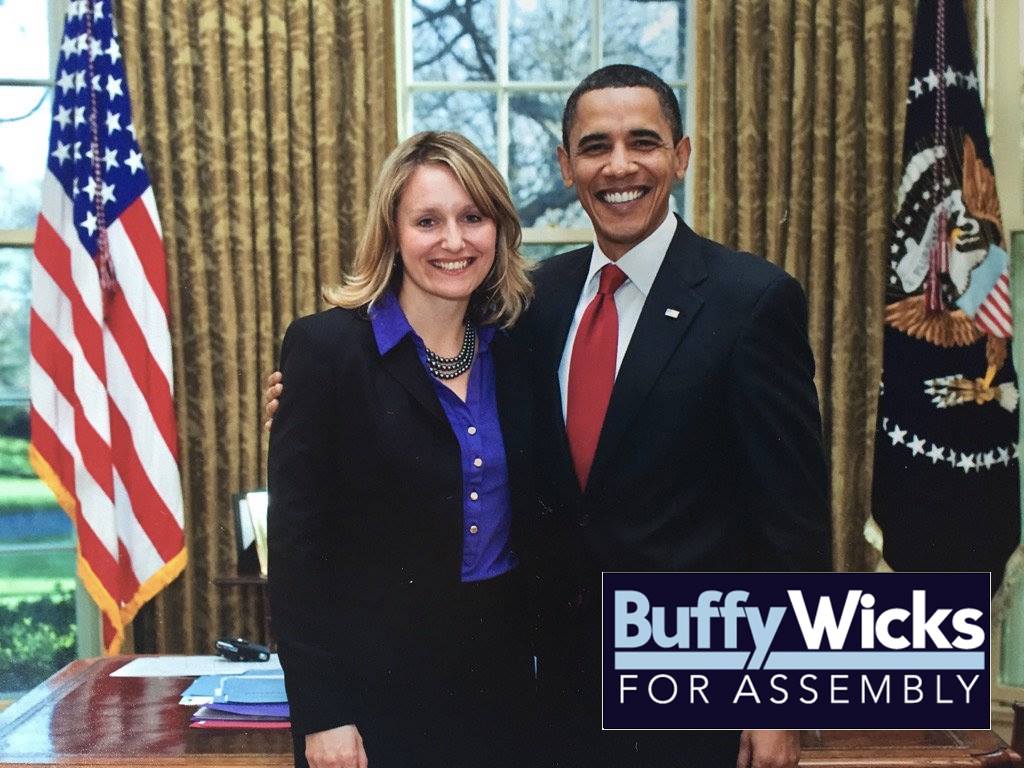 I'm honored to be endorsed by my former boss @BarackObama. In my 6 yrs working for him in the WH & on the trail, we organized & built diverse coalitions for meaningful change. Now that work is more important than ever. I've got my clipboard & I'm fired up & ready to go! #YesWeCan https://t.co/2l1qp3HRnM

— Buffy Wicks (@BuffyWicks) August 1, 2018
In his farewell address President Barack Obama urged us to "grab a clipboard, get some signatures, and run for office yourself." And a little over a year ago I heeded his call, and started this run for California's State Assembly in #AD15. Today I'm deeply honored to announce that President Obama has just endorsed my campaign.
In March of 2007, I began my journey on an upstart campaign for then-Senator Barack Obama. I joined the Obama 2008 campaign because Senator Obama was the candidate who wanted to expand healthcare and build a better nation by giving ordinary Americans power though a grassroots organizing movement. At the time we were the underdogs. We weren't expected to win Iowa, we were not expected to win the nomination, and we certainly were not expected to win the presidency.
I had the distinct honor of serving President Obama as his California Field Director during that first run — helping to create his grassroots organizing model used in battleground states across the nation. And when we pulled off the upset – President Obama took me with him to the White House, where I served as the Deputy Director of the White House Office of Public Engagement. I helped get Justice Sonia Sotomayor, the first Latina Supreme Court Justice, confirmed, worked on the early stage of the creation of the Consumer Protection Bureau and helped pass the groundbreaking Affordable Care Act. Together we organized and built diverse coalitions for meaningful change.
"I'm proud to endorse such a wide and impressive array of Democratic candidates – leaders as diverse, patriotic, and big-hearted as the America they're running to represent," said President Obama. "I'm confident that, together, they'll strengthen this country we love by restoring opportunity that's broadly shared, repairing our alliances and standing in the world, and upholding our fundamental commitment to justice, fairness, responsibility, and the rule of law. But first, they need our votes – and I'm eager to make the case for why Democratic candidates deserve our votes this fall."
I am honored to run as an Obama alumni with the same goals of passing big, bold progressive legislation and win by organizing at the local level. I've got my clipboard & I'm fired up & ready to go! #YesWeCan
Buffy Wicks for Assembly 2022. FPPC # 1434997