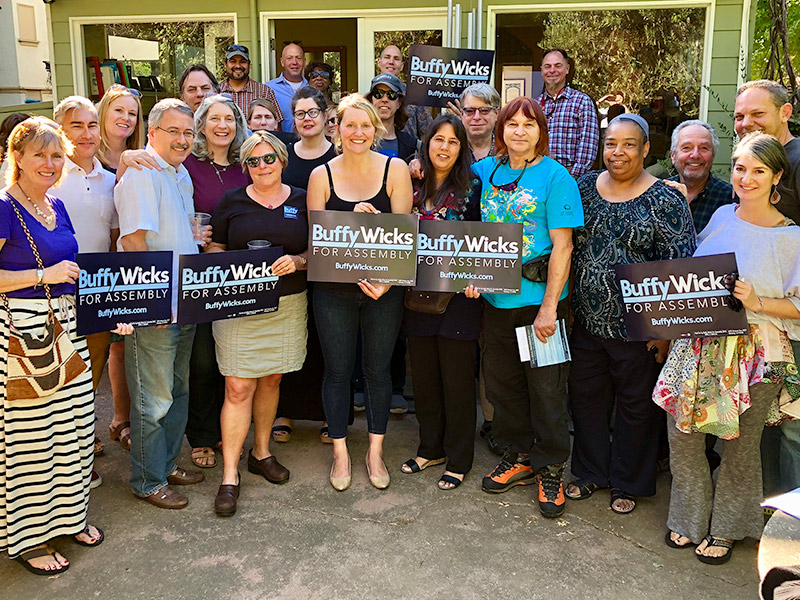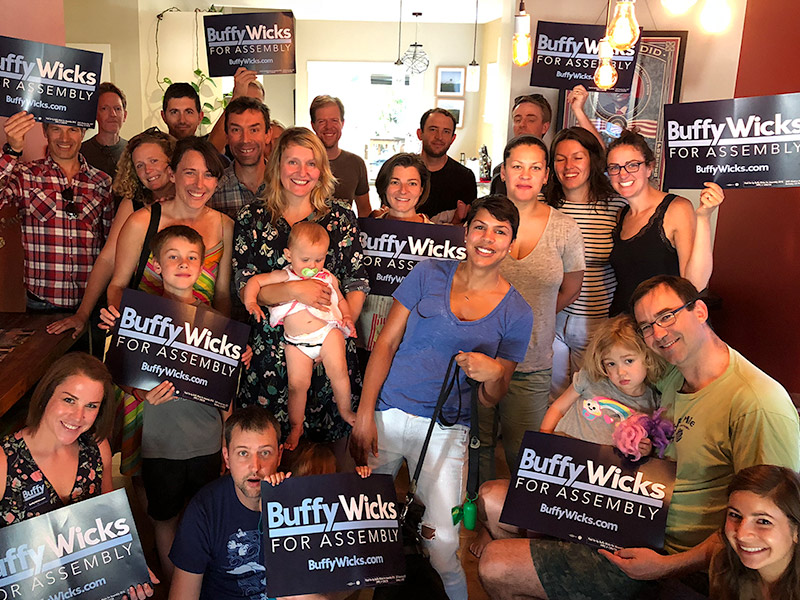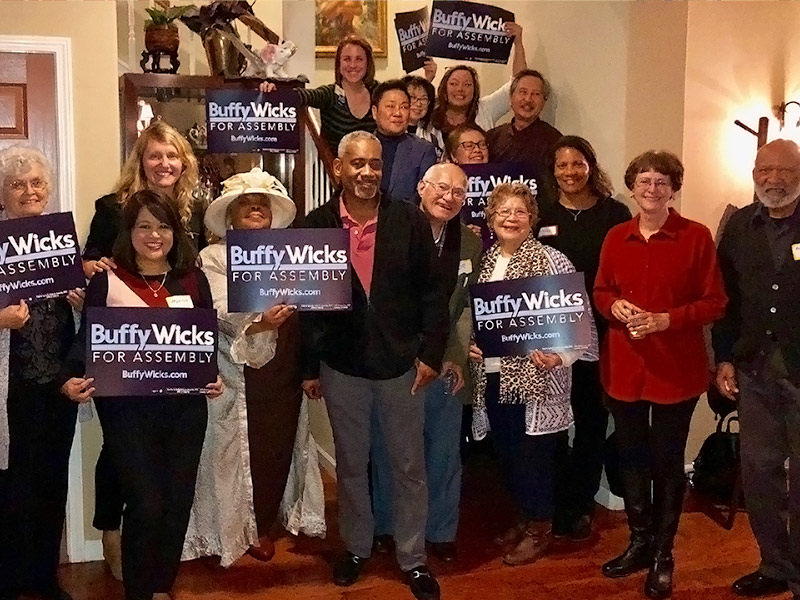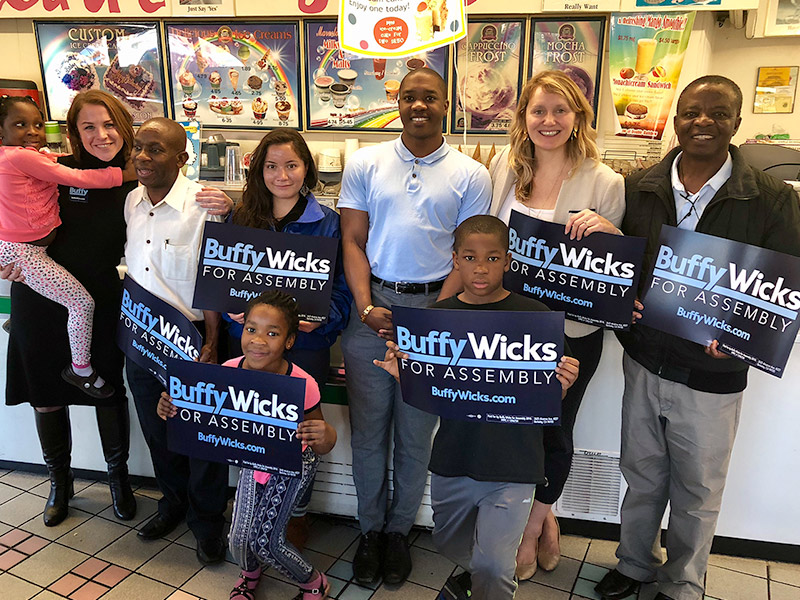 Priorities
As your Assemblywoman, these would be my top priorities:
Making California the most family-friendly state in the nation.
California is ranked 47th out of 50 for the standard of living for children. This is unacceptable for the world's 6th largest economy. While our state is making important strides to support working families, I will lead the push for a package of legislation aimed at promoting the health and safety of California kids. We need to transform our system of early childhood services at the state and local levels to be more child-centered. California's child-services system is fractured and diffuse, both in terms of how it is funded and the quality of care it provides to the millions of California children it serves. I believe we should have one single, affordable, accessible, high-quality, and integrated system of early learning and care. We also need to support families by enacting the most comprehensive paid leave policy in the country – a full 12-weeks paid leave for the birth of a new child or to care for a sick loved one. As women are increasingly the breadwinners for their families, and still the primary caregivers, the pressures they face are real. To ensure a level playing field for women and their families, I will fight for universal childcare, close the gender pay gap, and ensure all Californians have access to quality reproductive healthcare.
Ensuring all Californians have affordable access to healthcare.
California is taking an important and necessary look at universal healthcare and creating a single-payer system. Making that happen will mean making some difficult choices in our budget and tax policies. I believe California can and should be committed to providing single-payer health care for its residents. I am ready to be bold, tackle tough spending questions, and keep California moving towards a stable single-payer health care system – while immediately moving to protect vulnerable Californians from the Trump administration's plans to take critical medical coverage from millions.
Protecting and welcoming immigrant communities.
As the current president continues expanding his list of who does and does not belong in the United States, California must stand firm in protecting vulnerable members of our community from attack and unjustified deportation. I support proposed sanctuary state legislation because the best use of law enforcement resources is catching dangerous criminals, not threatening and deporting our undocumented neighbors. We must reject the politics of hate and fear, and we can do that through responsible legislation that protects crime victims and keeps undocumented immigrants out of the shadows. Our strength is our diversity, and our diversity is reflected in our vibrant immigrant communities. I will do everything in my power to make immigrants from all corners of the globe feel welcome here.
Boosting funding for public education.
I am a product of public schools – from kindergarten through college. It helped propel me from a single-wide trailer in a small town in northern California to working for President Barack Obama in the White House. I believe everyone has a right to quality public education and I will support legislation to reduce teacher shortages, increase funding for K-12 public schools, invest in community colleges, and ensure our public universities are accessible and affordable for California residents. We cannot let access to safe schools and a good education be determined by where you live, the color of your skin, or how much your parents make. Our legislature must be a champion for educational equity through specific funding increases for resource-starved schools and by giving teachers the tools they need to lead disadvantaged students on the path to success. We can find that funding by taking a hard look at corporate loopholes under Prop 13, among other strategies.
Tackling the housing crisis head on.
Our East Bay community faces a severe shortage of homes that are affordable to low- and middle-income young people, families, and seniors. Too many members of our diverse community—from artists and teachers to service workers and seniors who've contributed to our community—are being displaced, and we need to provide as much protection as possible to those facing wrongful evictions and skyrocketing rents. As your Assemblymember, I would champion three key approaches to address our community's shortage of homes: one, build more affordable homes for low-income people more quickly two, protect existing tenants from displacement, especially seniors and people with disabilities and three, grow in a smart way by building more homes in walkable, transit-oriented neighborhoods, so we can share our community while protecting our East Bay way of life.
We must also recognize that the shortage of homes in our community cuts across other issues: exacerbating homelessness, contributing to more greenhouse gas emissions from workers forced into long car commutes, and denying low-income families and hardworking young people equal access to the world-class educational and professional opportunities of the Bay Area. I believe in—and am committed to fighting for—an East Bay that is sustainable and accessible to all.
Championing environmental leadership and environmental justice.
Climate change is real, people. I am ready to fight to keep our state around for future generations. That means joining Governor Brown's honoring of the Paris Climate Agreement and continued aggressive reductions of greenhouse gas emissions. I support California's cap-and-trade program because it is essential for both state-level climate policy as well as supporting global momentum to protect our planet. But "green" policy needs to be more than just rebates for electric car drivers – I will fight for clean air and water for all Californians, and fight against corporations that try to maximize profits by passing on the financial and human costs of pollution to poorer communities and people of color.
Fighting for safety and justice for all residents.
We must be honest about the outrageous racial disparities in our criminal justice system, work to end racial profiling and mass incarceration, and promote fair and impartial policing. And we must support re-entry programs to put formerly incarcerated individuals on a path to success. Although California has made progress in passing strong new gun laws that have helped make us safer, we can build on that success and invest now in tested community violence intervention programs to further reduce gun violence and save lives. We should increase funding for California's CalVIP program and identify areas to bring private funding into fighting community violence. And to promote long-term community safety, we must also ensure that all of our children have a fair shot with equity in education.

Paid for by Buffy Wicks for Assembly 2018. FPPC # 1396734
2525 Alcatraz Ave. #227, Berkeley, CA 94705